LEAF X HAIRUNCUT PARTNERSHIP
Leaf Scissors and Hairuncut are joining forces to bring exciting opportunities to the Hairuncut community.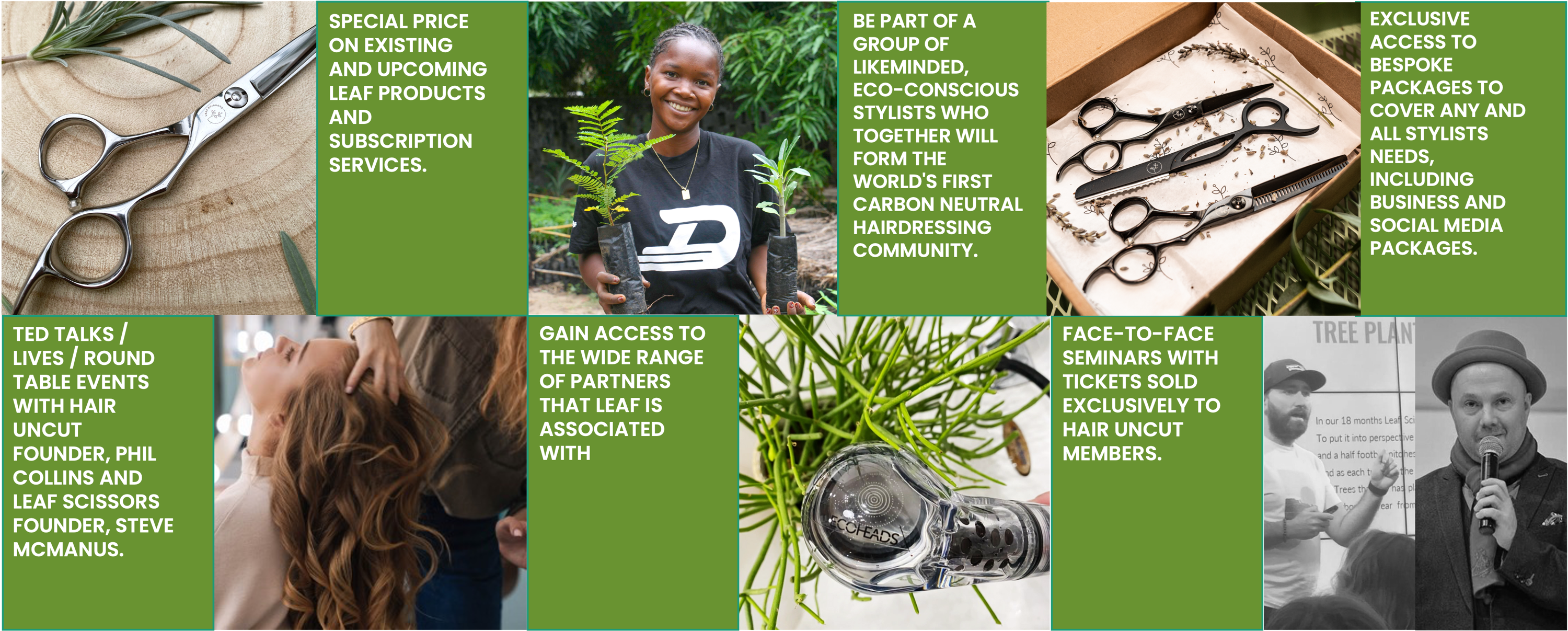 The partnership between Leaf and Hair Uncut will come with a wealth of benefits for the Hair Unut community.
Phil Collins, the founder of HAIRUNCUT and Steve McManus the founder of LEAF are good friends as well as collegues and have a lot of shared beliefs and principles about future of the industry. They have decided to come together to create beneifts and opportunites for all of the HAIRUNCUT Community. These opportunities and benefits will enable the HAIRUNCUT community to unlock:
- Bespoke product offers on Leaf Tools
-Access to world class education, both online and face to face.
- Individualised business advice and guidance.
- Sustainability hacks and knowledge.
- The potential opportunity to become influencers for the LEAF brand.
Steve McManus Says: " I believe strongly in the power of collaboration and connection. For me The HAIRUNCUT community is an amazing way for all all hairdressers around thge world to conect together and educate, inspired and support each other. I welcome the opportunity to work closely with Phil and the HAIRUNCUT Community and add any value that we at LEAF possibly can"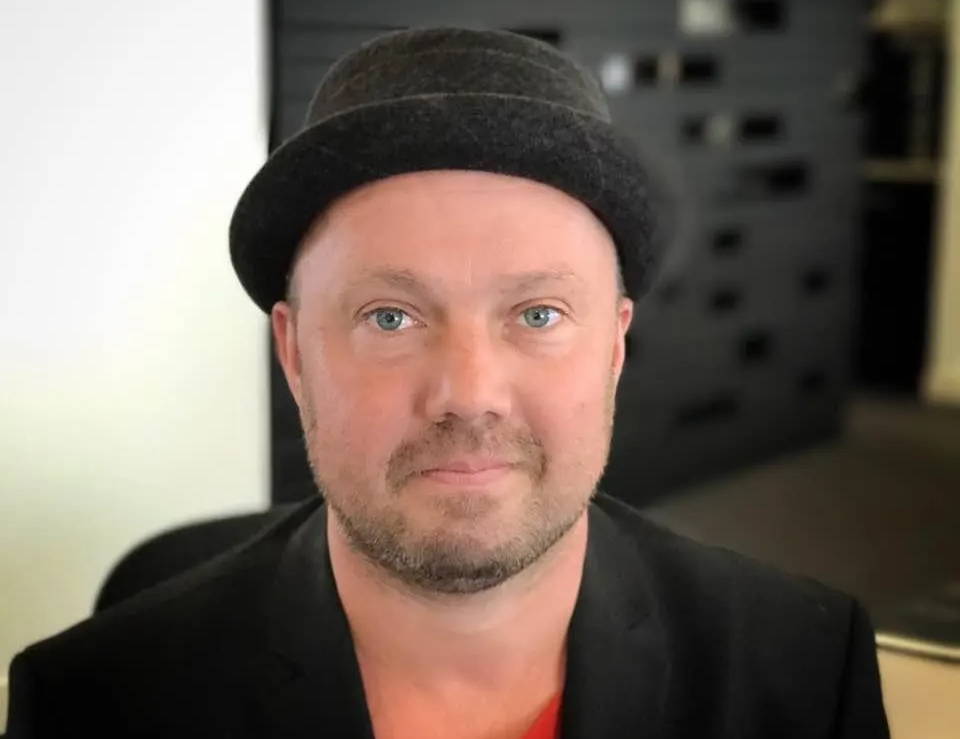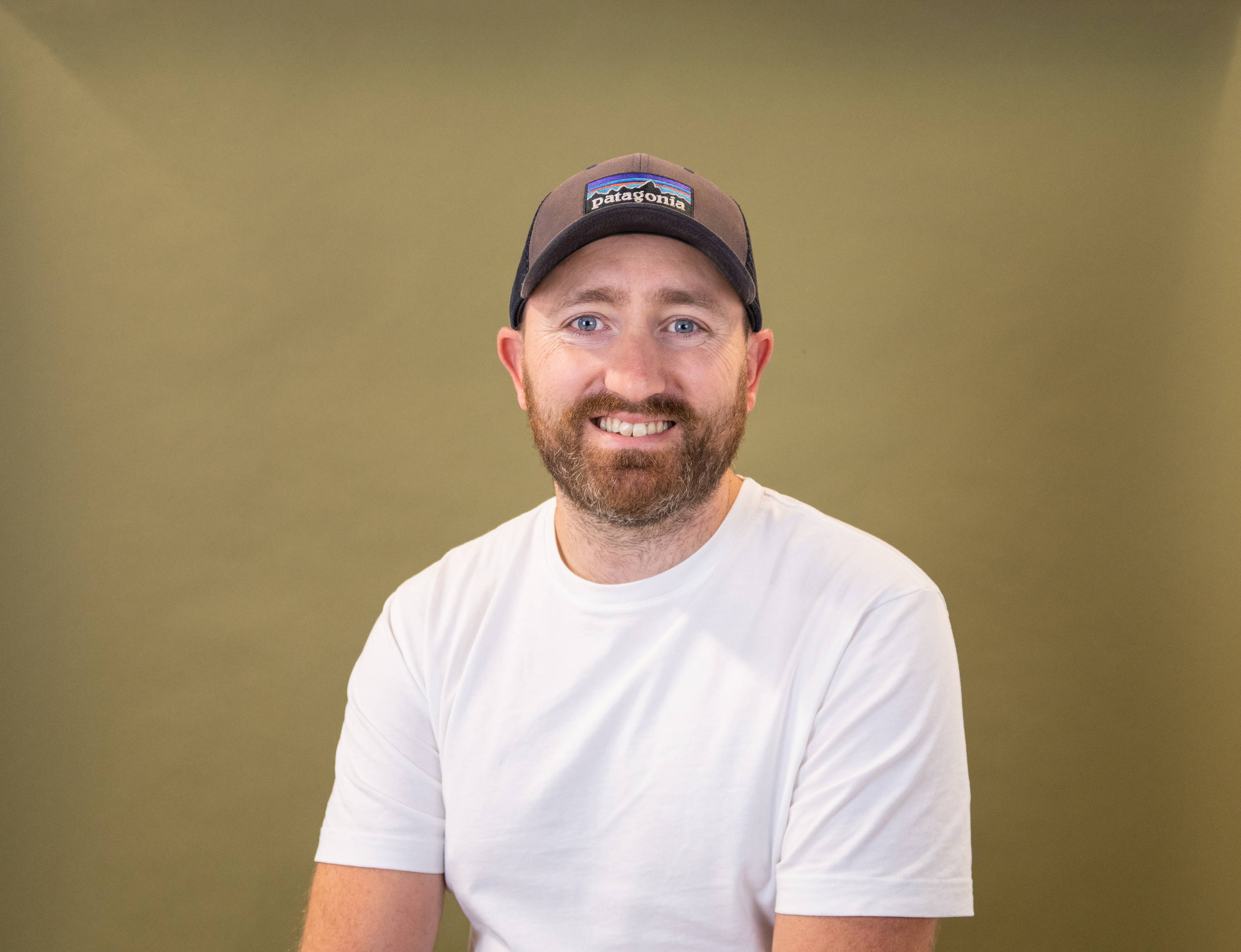 Leaf wants to change the hairdressing industry for the better.
Leaf is the world's first sustainable scissor brand. The focus has and always will be to produce and source high-quality hairdressing tools while constantly looking for ways to make our business and industry more sustainable.
The Mission is simple. Leaf's objective is to plant a million trees by January 2025 and inspire our industry to become more sustainable.
We plant at least 10 trees for every pair of scissors sold and have planted over 60,000 to date!
All of Leaf's Scissors are premium hairdressing tool designed 'By Hairdresser, for Hairdressers'. Handcrafted from Japanese steel, The offset, ergonomic design is designed to suit all hairdressers no matter the level of experience. This scissor feels like an extension of your hand and lets you explore your creativity with freedom and expression.
All our scissors arrive in plastic free packaging in our beautiful Eco boxes, made from minimum 90% recycled material and are fully recyclable.
We also have a host of other Eco-Friendly tools, such as:
Biodegradable combs made from Wheat Straw
Organic cotton Kit Rolls
Leaf's unique Feather Razor
Exclusive HAIRUNCUT community offer:

USE CODE HC30 for an amazing 30% off any LEAF tool 
MDB EDUCATION - Exclusive offer!


HAIRUNCUT and Leaf have created a partnership with MDB, a true world Leader in Hairdressing Education. MDB have over 600 educational videos featuring some of the worlds best artists, with new content every single week.
MDB offers:  
Step by Step guides

Multi device mobile app

Support and assistance from highly trained stylists

Accredited Diplomas

All without having to travel or close your salon
EXCLUSIVE OFFER TO HAIRUNCUT MEMBERS:

Save £99 and get MDB for free for one year when purchasing LEAF Scissors. USE CODE HAIRUNCUT22
USE CODE: HAIRUNCUT22 AT CHECKOUT
Reach out if you want to learn more!
SUBSCRIBE TO OUR NEWSLETTER
Subscribe to get special offers, free giveaways, and once-in-a-lifetime deals.